Compare The Best UK Broadband Providers
Save money & look out for Black Friday deals!
Our Featured Broadband Deals
Enter your postcode to compare great broadband deals in your area.
Use the UK's only address level accurate broadband comparison service to save money.
HOW BIG IS THE UK BROADBAND MARKETPLACE?
The UK broadband market place is surprisingly large with over 100 different ISPs (Internet Service Providers), though most people would find it very hard to name more than 10!
The market can be roughly segmented into a small number of major players that have very wide national coverage, some medium sized players plus a large number of smaller generally Fibre To The Premises only players that have regional coverage, though there are some exceptions to this general description.
What is the importance of fast fibre broadband?
Here are BroadbandUK we are firm believers that Fibre Broadband is the future of Broadband in the UK. Fibre Broadband provides the best possible and fastest broadband connections to your property. The Fibre Broadband roll out across the UK is accelerating at a pace.
For example:-
At the start of Nov 2021 Openreach are currently installing between 40,000 to 80,000 FTTP connections per week to UK houses bringing the fastest broadband connections to even more homes. Download speeds of upto 900 Mbps and above are possible with a fast Fibre Broadband connection. Openreach has increased their Fibre To The Premises UK coverage to 5.78m households.
CityFibre has passed the 1 million homes mark in its Full Fibre rollout.
County Broadband has engaged with over 100 rural communities in Essex, Norfolk, Cambridgeshire and Suffolk, including the large market town of Sudbury.

The average UK latency is between 10 & 20 milliseconds, however with a Fibre Broadband connection latencies of sub 3 milliseconds are common, so a Fibre Broadband can be over 10 times more responsive than a non FTTP connection.

The average UK download speed (according to Ofcom) is between 64 and 71.8 Mbps, so a fast Fibre Broadband connection can be up to 14 times as fast as the average download speeds.
Check out the Fibre Broadband Providers available on our site to get access to the fastest broadband connections in the UK.
What makes a broadband provider best?
Best is a very subjective term, especially when applied to the UK broadband providers. What might be the best broadband package for one family may not be for another. A number of differing factors come into play with the requirements for the family as a whole being needed to be taken into account. This is especially true in the age of Working From Home (WFH) and Remote Learning. Gaming is another large constituent with very specific requirements and indeed there are internet providers who specialise in gaming such as Leetline Gaming Broadband & Ghost Gaming Broadband - more of this later.
Best broadband provider could also refer to award winning internet providers like Plusnet and Zen.
Size and reputation could also be a factor in determining best with the UK market leading (by number of customers) BT Broadband being an obvious candidate.
Of course, speed will also be an important factor which is where Virgin Media Broadband is a major player.
The faster your broadband connection the more responsive will be your internet experience. Our site features Fibre Broadband Suppliers that will be able to offer you a blazing fast Fibre Broadband connection if the technology is available at your property. Fibre Broadband connections also generally offer very low latency times which is great for interactive experiences like gaming.
So as is plain from above "Best Broadband Provider" is a very subjective concept - we will do our best to guide you through the maze of the UK broadband market to choose an internet provider that is right for your needs.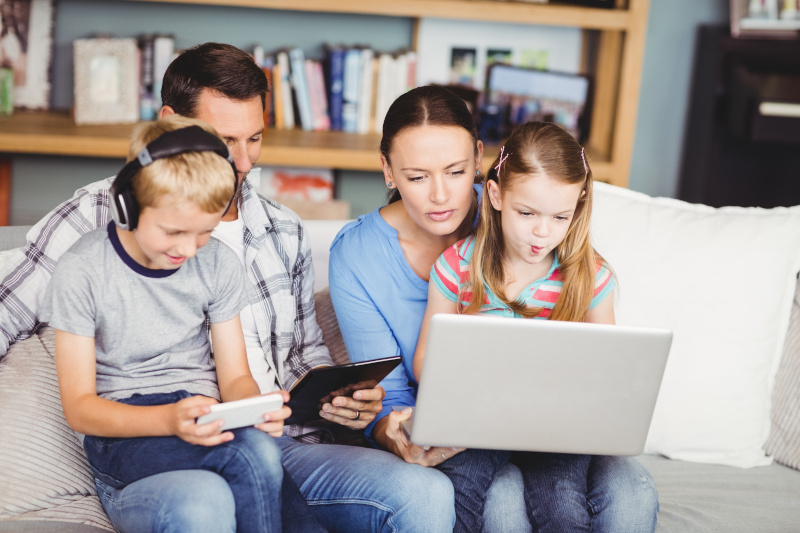 Internet Service Provider versus Network Carrier
An important piece of information that not everyone understands (who are not broadband experts) is the difference between an Internet Service Provider and a Network Carrier.
An ISP is an Internet Service Provider who provides access to the internet.
A Network Carrier is responsible for the actual physical infrastructure along which electrical signals are passed - the fibre & copper cables, the exchanges & the routers.
To illustrate this good example is BT Broadband & Openreach.
BT Broadband provides their users with access to internet services such as the World Wide Web (web sites such as Google, BBC, etc), email, mobile apps such as Instagram, etc.
Openreach is the actual network over which the BT Broadband services are delivered (bits & bytes of data being transmitted over the physical infrastructure of copper cables & optical fibres).
Thus BT Broadband is an Internet Service Provider and Openreach is a Network Carrier or Network Infrastructure Provider.
Openreach is actually a subsidiary of the main BT business which can be a little confusing - however it is important to realise that quite a lot of other Internet Service Providers other than BT use the Openreach infrastructure to deliver their services. ISPs who use the Openreach network include Plusnet, Zen, Cuckoo Broadband & many others. The process whereby Openreach allows other Internet Service Providers (ie not BT) to use the Openreach network is called Local Loop Unbudling or LLU.
Some Internet Service Providers like Origin Broadband use a number of different network carriers to provide their internet services.
ADSL versus Fibre To The Cabinet versus Fibre To The Home versus Wireless versus Satellite. What's the difference?
The actual physical delivery method of internet services by internet providers has a large impact on one of the most important factors in determining a best broadband provider & that is speed.
This is actually a large subject so will not be covered in depth here, just enough to give some valuable background.
WHAT IS ADSL BROADBAND?
ADSL stands for Asymmetric Digital Subscriber Line and it is the original broadband physical network in the UK & it is also the slowest. It is delivered over the copper phone lines & the speed of broadband at the house is related to the distance from the exchange. The further away from the exchange the slower the speed. that will be delivered by your internet provider.
WHAT IS FTTC BROADBAND?
There are two main types of Fibre networks in the UK - Fibre To the Cabinet (FTTC) & Fibre To The Premises (FTTP). FTTC is the main source of Fibre broadband connections in the UK. This means that the telephone exchange cabinet (those green Openreach boxes you see by the side of the road) has a fibre (very high speed) connection to the network provider's main internet backbone, but the copper wires still perform the last part of the physical journey to the property. FTTC is much faster than ADSL but speeds still drop off in relation to the distance from the cabinet. If you live close to a fibre enable cabinet speeds of up to 70 Mbps are available.
WHAT IS FTTP BROADBAND?
Fibre To The Premises (FTTP) is the fastest type of broadband available in the UK. It means that the broadband is carried over fibre optic cables all the way to your house with no usage of the old copper phone lines. Speeds of up to and over 1000 Mbps (1 Gigabit Per Second) are available on Fibre Broadband to the premises from some Fibre Internet Service Providers. If you have a Fibre Broadband connection to your property you will need an ONT (Optical Network Terminal) installed by the engineer. The fastest connections available in the UK are Fibre Broadband connections.
WHAT IS WIRELESS BROADBAND?
Wireless Broadband is broadband mainly delivered over the mobile phone network. The latest technology is 5G and it promises to deliver much faster speeds than the existing 3G and 4G mobile networks.
WHAT IS SATELLITE BROADBAND?
If you happen to live in a remote property that is not connected to the phone network then satellite broadband is an option. There are a new generation of satellite broadband suppliers that are offering quire fast speeds and lower prices than previous versions of the technology.
These include Konnect and Elon Musk's SpaceX Starlink low earth satellite broadband.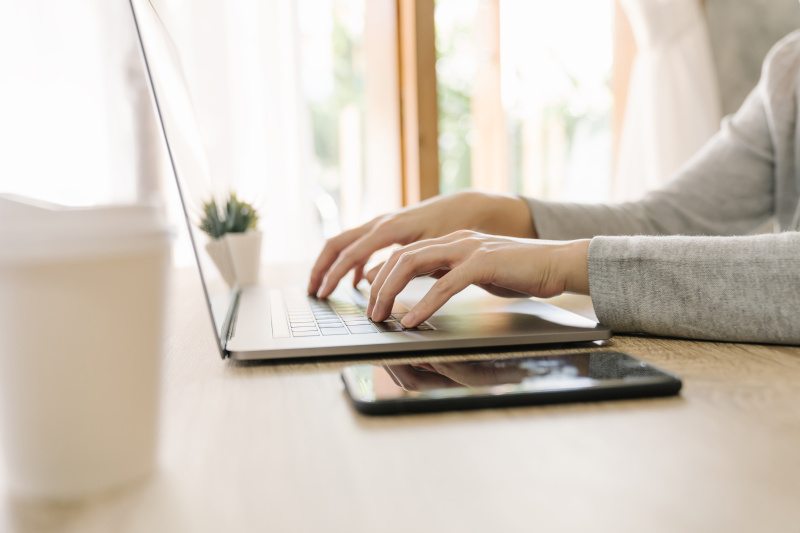 HOW MANY BROADBAND SUPPLIERS ARE THERE IN THE UK MARKETPLACE?
As mentioned above there are over 100 ISPs selling service to the UK consumer and business Broadband marketplace.
WHO ARE THE MAJOR ISPS WITH A VERY LARGE UK NATIONAL COVERAGE?
BT, Sky, Virgin Media, Now, plusnet, Vodafone, John Lewis Broadband & TalkTalk.
These are the big beasts of the UK Broadband Marketplace with the most brand name recognition and the largest coverage.
One ISP that is interesting is Vodafone. Vodafone has a partnership with CityFibre What makes CityFibre interesting is that they are the UK's largest alternative provider of wholesale fibre network infrastructure (BT Openreach is the largest fibre network provider) and the builder of Gigabit Cities. Vodafone utilises both the Openreach and the CityFibre networks to provide their internet services.
WHO ARE THE MEDIUM SIZED ISPS WITH A FAIR AMOUNT OF UK COVERAGE?
Andrews & Arnold, Cuckoo Broadband, Origin Broadband, Shell Energy Broadband, iTalk Telecom, Zen Broadband, Onestream Broadband, Hyperoptic, Gigaclear, Community Fibre, County Broadband & others.
WHO ARE THE MAJOR MAINLY REGIONALLY BASED ISPS?
This is a very large segment (in terms of the number of internet suppliers) but a large number of them are highly regionally focused such as WightFibre which supplies FTTP to the Isle Of Wight.

Examples of regional FTTP suppliers include: - Note: this is not a comprehensive list just giving a flavour - see ISP Review for a comprehensive list.

KCOM, TOOB, Broadway Broadband, Cambridge Fibre, Zzoomm, Jurassic Fibre, Truespeed, Wessex Internet, etc, etc.

One of the advantages of having a regional ISP as your Internet Service Provider is that they almost all offer FTTP packages (which means very high speeds), competitive costs & generally excellent customer service. A lot of the regionally based Internet Service Providers also off highly competitive packages in terms of monthly cost. Some of the FTTP providers will also offer symetric connections which means that the download and upload speeds will be the same.
Examples of the best broadband providers
WHO ARE THE BEST BROADBAND PROVIDERS BY SIZE?
For some user of the internet the size of the internet supplier does matter and there can be a feeling of security in knowing that your internet service is provided by a large and reputable internet provider.
Both EE and plusnet are wholly owned subsidiaries of BT - but they are ran as distinct businesses.
The four largest Internet Service Providers in the UK are BT (plusnet, EE) have an estimated 9,300,000 customers.
Sky Broadband (UK+IRE) have an estimated 6,200,000 customers,
Virgin Media have an estimated 5,494,100 customers,
TalkTalk have an estimated 4,200,000 customers.
The source for the above information is ISP review.
WHO ARE THE BEST BROADBAND PROVIDERS BY SPEED?
Virgin Media with their own high speed network have consistently won awards for having the highest speeds of any major ISP. https://my.virginmedia.com/customer-news/articles/broadband-reliability.html. This is also borne out by the speed tests run on BroadbandUK's own broadband speed test where Virgin Media users of the speed test consistently rank in the highest speeds run by a major ISP.
However with the continued nationwide rollout of FTTP (fibre broadband to the premises) by Openreach and other fibre broadband suppliers it seems likely that all of the major ISPs will have speeds equal to or better than Virgin Media in the coming years. There is no doubt that fibre broadband is the future for majority of the UK broadband customer base.
WHICH ARE THE BEST BROADBAND PROVIDERS FOR GAMERS?
There are a large number of gamers in the UK & on-line games are very popular.
Reliable high speed internet connectivity with low latency & low jitter are vital for gamers to have a good on-line gaming experience. If at all possible fibre broadband is recommended for gamers.
Both Leetline and Ghost are dedicated gaming Internet Service Providers and can be considered amongst the best for gamers. The Ghost website homepage states that their service is "Gaming Broadband DESIGNED BY GAMERS, FOR GAMERS The ultimate multiplayer and Pro standard gamer broadband".
Among the larger Internet Service Providers Zen Broadband considers itself a good ISP for gamers.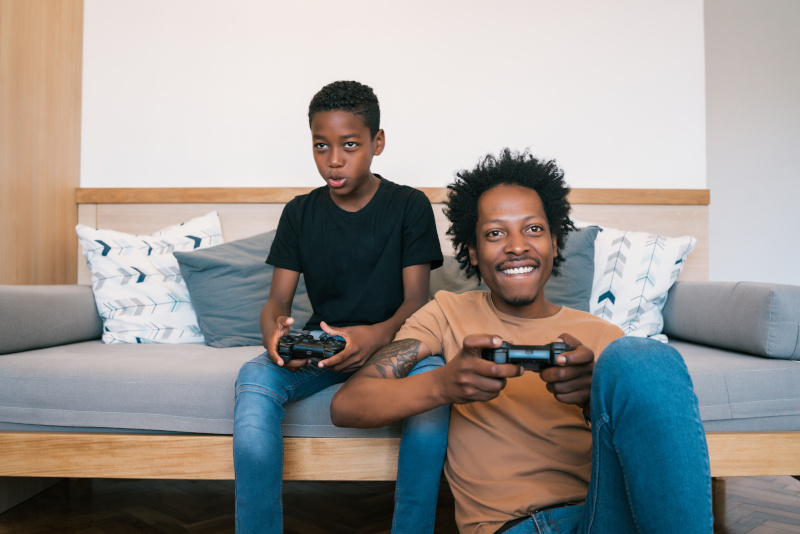 WHICH ARE THE BEST BEST BROADBAND PROVIDERS BY AWARDS?
Andrews & Arnold are consistently rated as the best ISP by the users of the ISP review website.
Plusnet have consistently won awards over the years particularly for customer service.
For 17 straight years Zen has won awards from PC Pro. Again Zen Internet also has a good reputation for good customer service.
Virgin Media is a regular winner of industry awards, particularly for its speed of service. The Virgin Media O2 gigabit broadband rollout has recently passed 10 million UK homes. https://metro.co.uk/2021/09/08/virgin-media-o2-gigabit-broadband-rollout-passes-10-million-uk-homes-15223503/
Among the smaller ISPs Hyperoptic has also won awards for their full gigabit fibre optic service. In London Community Fibre also offers a gigabit fibre optic broadband service that is highly regarded. The fibre ISPs offer highly competitive monthly costs for theur high speed services.
WHICH ARE THE BEST BROADBAND PROVIDERS FOR BUNDLED MEDIA AND TELEPHONY SERVICES?
Of course broadband as a service quite often comes bundled with a number of media services such as Amazon Prime, Netflix, Sky TV, BT Sport and others. Though of course the addition of extra services will have an effect on the monthly cost of the service.
Broadband can often come bundled with fixed line telephony services (particularly with BT) or mobile telephony services. Is there an inclusive calls deals with the internet deal?
Among the large ISPs BT Broadband, Sky Broadband and Virgin Media Broadband often bundle broadband with media & telephony options.
Best broadband providers UK Summary
As mentioned at the introduction to this article "best" when it comes to broadband is a highly subjective term. We hope that this guide can help you in choosing the right ISP for your requirements.
Broadband is now referred by many as the 4th utility & is almost universally recognised for its importance in modern life. In the coming years all fixed line telephone services are due to be migrated to Voice Over IP (VOIP) which will make having a good broadband service even more important.
To make a start in selecting a great broadband provider enter your postcode in the box below.
Save hundreds of pounds per year with the UK's only property specific broadband suppliers comparison site
Comparing the UK's leading broadband providers
Save money with the only address level accurate information from the UK's leading broadband providers such as BT, Virgin Media, Sky, TalkTalk, Vodafone, Plusnet, etc.
Use our site to compare broadband deals from the best broadband providers in your area.
Unbiased
Always free and impartial. We only ever focus on finding the right broadband supplier for you which means no sponsored listings. We will help you find a great internet provider.
Focused
We aren't a jack-of-all-trades comparison site, we are focused on the best UK broadband suppliers and nothing else.
Accurate
Address-level accuracy means we show you broadband availability at your home, not a postcode. This is important as internet speeds can vary by a large amount across a postcode.
How can I find the best uk broadband provider for my postcode?
Here at BroadbandUK we have spent some time developing our systems to work at address level and not just postcode.
We are able to find the best broadband deals knowing what infrastructure, cable, copper or fibre broadband is available on your side of the road where you live. The speed is known to your home and with our detailed information, we are able to offer you specific broadband deals from our various partners which are accessed real-time from their databases.
The availability can differ sometimes, depending on which side of the road you live, with some streets only having cable on one side of the street. If there is only copper available to your house your deals will be restricted to normal ADSL and therefore ultrafast broadband speeds are not an option.
Our system not only searches for your postcode but also searches out your specific address and when confirmed we can deliver deals specifically for your property. We are the first Broadband comparison site to offer this unique service in the UK. With the new OFCOM regulations now insisting that the customer is contacted at the end of their contract and offered a revised deal, we can save you money with our new comparison service.
Finding the fastest, cheapest, best internet deal from a range of broadband suppliers can be a minefield when searching for a new or revised contract, below are a few topics to consider.
The price you pay each month
Generally speaking, with the new rules now in place, checking out a new provider will be cheaper than your current one (so your monthly cost will be lower), unless your current provider wants your business. Shop around and look at the offers available from different internet providers, with our address level offerings we are competitive and more accurate by knowing what service infrastructure/speeds your property is capable of delivering. Look out for special offers as they can be favourable especially when deducted from the annual payment. Savings can be made, search out the best cheaper, faster broadband deals. Know your existing monthly cost and average speeds before you start your research for a new broadband package.
New legislation regarding your current broadband contract has recently been imposed by OFCOM and has made it compulsory that your current provider must notify you in advance of the date that your contract ceases. Our advice is to look around and compare before making an early decision to renew your current deal. On your existing contract are there any mid-contract switching costs to consider?
The speed of your broadband
Normally speed is not the most considered topic when checking out a broadband deal. The faster the speed normally the more expensive the package becomes. Check your usage and at what time of day must be a consideration. Is the line outside shared with neighbours, do you require streaming, use online games, have many Televisions, how big is the household and how many devices are used? A balance must be considered between speed and cost due to high usage periods slowing down the system which may cause frustration if your internal network struggles to cope. Is your broadband provider giving you the speeds that they promised in your broadband deal? Fibre optic broadband providers offer teh fastest speeds.
Length of your broadband contract
Generally speaking, the length of a broadband contract is normally 12, 18, or 24 months and the deals can vary between providers considerably. It is worth looking at the complete package including offers and one-off packages that frequently are time-limited to bolster sales. Early termination fees are also worth investigating as they can be expensive especially if you live in a short term rental.
Costs for setup and extras
Be wary of any additional costs over and above the normal broadband package. Delivery charges, TVs, mobiles, installation, setup, and other combinations should all be investigated before confirming ordering your package. Vouchers, free gifts, cash back, and other incentives are also worth considering in your decision making, but they usually come by being time-dependent, however, don't be rushed into a decision, consider the overall package and total commitment before signing your contract. When researching broadband deals take your time and ensure you have accurate information. Is the broadband package being offered the correct one for your circumstances? Check out the monthly cost. Compare broadband deals from different suppliers against each other.
How do I find the correct broadband speed for my property
The speed requirement for each household will differ depending on many factors generally speaking the higher the speed the quicker you can download data. The cost, however, increases the faster the speed and therefore you must balance out what speed you require against the cost making sure you don't underestimate your requirement within your household.
Testing your broadband speed
The best way to find out what broadband speed you can obtain is to test your WHFI speed by using a broadband speed test without anything else on the network interrupting the testing process. The results should indicate the speeds for upload and download at your current location. The results may then be used to search the comparison sites for a broadband deal. There are however factors to consider before checking the broadband provider sites. Usage in the household, how many residents, type of use (high/low), streaming, games, video conferencing, etc.
Home broadband speeds
0-35 Mbps (1-2 people per household)
OK for general internet usage, browsing, and social media, normally copper wire (ADSL) which averages 10-18 Mbps.
35-60 Mbps (4+ people per household)
Ideal for concurrent internet usage, video streaming, and conferencing. This really has to be a fibre broadband connection.
60-100 Mbps (Considerable parallel usage)
Concurrent internet usage, streaming, and gaming. Cable and fibre broadband are worth considering but a little more expensive.
100 Mbps plus (Homeworking, large downloads, and concurrent usage)
Lots of devices, gaming, many connected devices, home working, video conferencing, and file sharing.
What affects broadband speed?
There are a number that can have an effect on your speed.
The type of connection, fibre broadband offers more reliable and faster speeds than ADSL, data is transferred faster through the cable than the copper wires of ADSL.
The distance from the exchange and the green cabinet at the end of your road. The last part of the journey to your house goes through the green cabinet and from the green cabinet to your house is serviced via copper wires. Therefore if the green cabinet is a long way from your house there will be a degradation of speed on the line.
The use of fibre broadband or full-fibre to the property eliminates the use of copper and takes away the latency or delay from the cabinet to the property. This option allows for the faster speeds up to a gigabit and beyond.
Router positioning.
The position of your router in your property can have an effect on the speed you experience through your WHFI device. Hidden away under the TV or in a cabinet is not recommended or near thick brick walls. The ideal place for a router is in an open space and away from other electrical devices.
Switching your broadband contract
If your contract has expired you can switch to another broadband provider at any time without any termination penalties. If you are still within your agreed contract period termination penalties may be charged. The latest legislation obliges providers to notify you of you are still under a contract of your impending termination date. To find out your termination date, just call up your provider and ask for the information. They are legally bound to tell you if you are under contract and your termination date.
New legislation
OFCOM made it mandatory that all broadband providers are obliged to send end of contract notifications before each customer's fixed-term contract ends. In addition, they must tell you when your contract is ending and what other deals are available. Finally, always remember to check both the advertised monthly cost and average download speeds on any advertised deal.